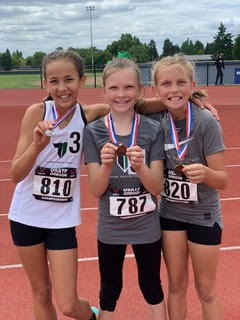 The Ins and Outs of using the Tigard Youth Track website.  If we do not have an article on something that you feel needs some clarification, please email us your suggestions.
Thanks!
Updated 05/29/2019
When is the 1st day of practice?
Tuesday April 2nd 2019 at 5:30pm
Where Should I Go For Practice?
Practice is at Tigard HS beginning at 5:30. Please arrive 20 minutes prior to practice to sign in at the registration tent, get a name tag and wait for the coaches to blow the whistle.

What should we bring to practice?
First of all, mark every single item that comes to the track with your athletes initials or name on it. Tie a special ribbon to their bag, make a mark on their water bottle to they know what Grey Hydro-Flask is theirs or mark the bottom of their ALL BLACK spikes with their initials.

Every practice, bring WATER! No exceptions.
There is a drinking fountain but it's not super easy to get to.

Wear proper attire for the weather. Hoody's get soaked and get cold. A light rain jacket is always a good idea. You can always shed layers.

Where do we leave our bags during practice?
Most kids put them on the side of the track to have access to spikes and water bottles.  Some will leave them on the the floor of the shed.

The cubbies in the HS Shed are for HS Athletes ONLY
How long do I have to do check-in and wear a name tag?
We ask all athletes to check-in at the registration tent and wear a name tag for the 1st month so the coaches know who they are.

Do I need to stay at the track for the whole practice?
We only ask that parents of 9-10 and 8 & under athletes remain at the track for the 1st month to make sure they are well adjusted to practice and comfortable with the workouts.

Is it ok for my athlete to hang out in the HS shed before practice?
We do allow the kids to be in the shed prior to practice IF the HS athletes are finished in there.

FYI- We do have a few stand up video games ( Donkey Kong and pinball) that we allow the kids to use. IF things get crazy, we will ask them to stop playing.

There is a foosball table that is quite the highlight. Last year, guys were broken and the table was not treated nicely. If we see this happening again, we will shut it down.

Please refrain from yelling in the shed- it is a small space and it gets annoying.

GARBAGE- the shed sometimes turns into a empty water bottle graveyard and garbage dump. Please ask your athletes to clean up after themselves. We want to keep the privilege of being able to use this area.

Where should I park?
THS is undergoing a MAJOR construction project. We will experience some challenges during this time. 
Please park in the Swim Center parking lot. 
DO NOT PULL FORWARD TO THE TRACK AS IT GETS TOO CONGESTED.
Do you ever cancel practice?
We run rain or shine!
The only time we cancel is if we see lightening.  Once we see it, we are on a 30 minute delay. If we see it 5 minutes later, that 30 minute delay starts over. Typically after 2 delays, we will cancel practice.
If this happens, we will use the text messaging system to alert you that you need to immediately come and pick up your athlete. This is why OPT'ing IN is so important!

I need to sign up for the TYT home track meet on 5/18/19. Where do I do that?
We ask all of our parents to volunteer at the track meet on 6/9. I will post a google doc on the TYT website under "Track Meet" that you can access and pick a job. Thank you for volunteering. WE appreciate you.

We begin sign-ups for the meet at the 3/13 meeting. After that is completed, we will post the remaining open jobs on the TYT website under Track Meets and on the Home page.

I didn't make it to the meeting on 3/13. Where can I get my apparel or spikes I ordered?
You can pick up your order on 04/04/19 at 6PM at the TYT shed by the Track. Ask for Ryen

I would like to purchase apparel or order a Hoody/Sweatpants?
You can either go online to our website and purchase items from the store found here OR you can find me at the shed and I'd be happy to sell you merchandise.

My son/daughter left their water bottle and brand new Nike jacket at practice. Where can I find it?
All items are collected after the end of practice and put in the lost and found garbage bin in the HS shed. It is your responsibility to check frequently to see if it's there. The bin is emptied regularly and taken to Goodwill without warning.  Please don't email about lost and found.

My son/daughter came home with someone else's spikes by mistake. What should I do?
Send me a email and I will get a msg out to the club.
I often make a habit that before I pull out of the parking lot after track, I have my son check to make sure he has HIS spikes. If lost, these can be hard to replace this late in the season.

How do I know what days my athlete can do Long Jump or Javelin if we only come 1-2 days a week?
On the TYT website under Calendar-Practice Schedule, you will see what events are offered each day.

What if my athlete is sick or will miss practice?
You can send a email to tigardyouthtrackreg@gmail.com

How Do I Register My Athlete For A Track Meet?
In order for your athlete to compete in a track meet, you must register your athlete, choose their events and pay for the Meet online.  Meet registration links are made available the Sunday before the Meet weekend.  The deadline for Meet registration is the Tuesday 9pm before the Meet weekend.
Once you have logged into your account on tigardyouthtrack.com website, click on Track Meets from the Menu bar above.  Scroll down to the bottom of the page and see if there is a meet listed.  If the meet you need is listed, please click on the View Details button.
Once you are inside the Meet Registration window, please choose the correct age group of your athlete and click on the Register button in that age group.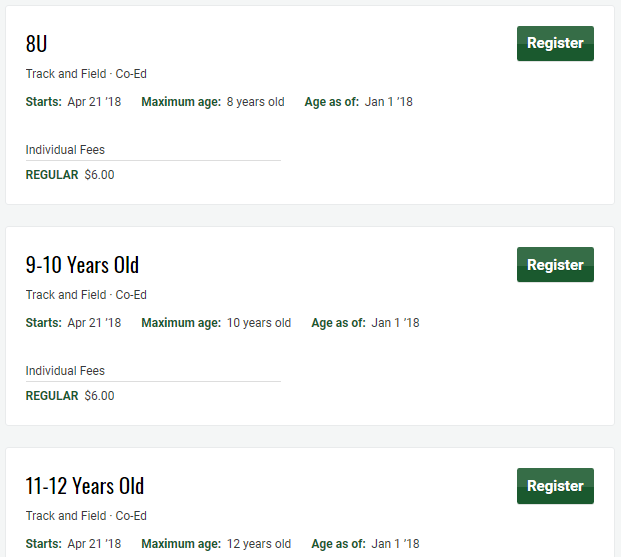 Now select the athlete you are registering with this age group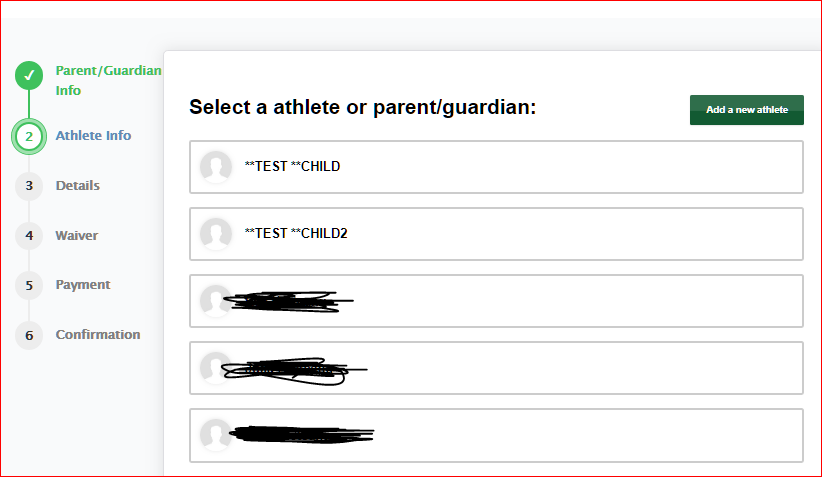 Confirm your selection and cost by clicking on the Individual icon or click Cancel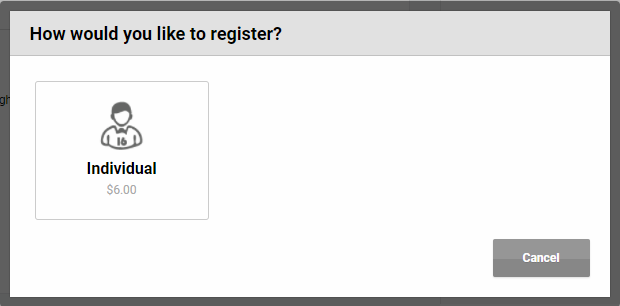 Now select the event(s) that your athlete will compete in.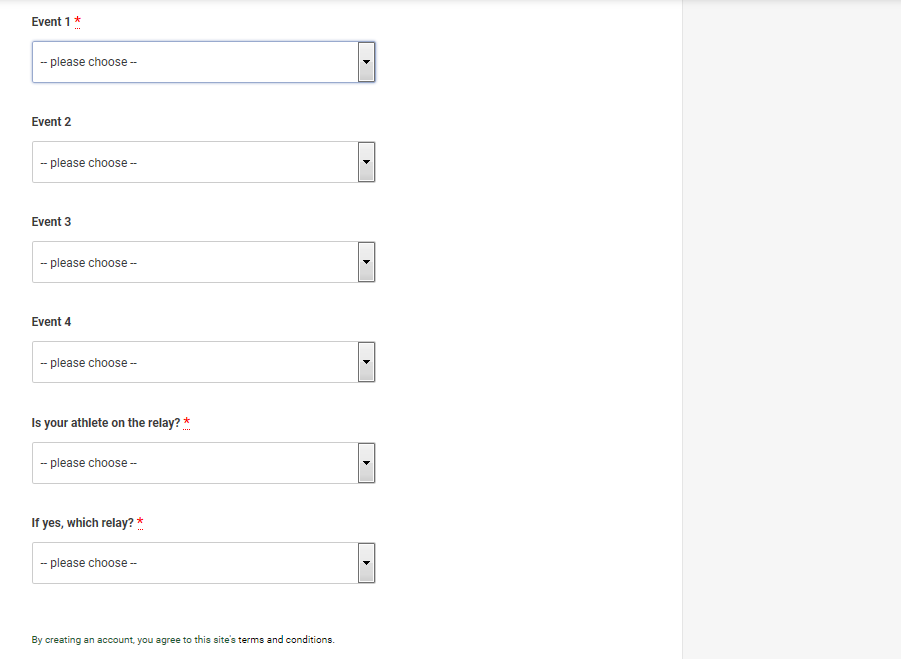 You may choose one event for each Event selection, up to the number of Event fields available.  Depending on your athletes age, some events are not available.
Please agree to the Meet waivers in order to complete registration.
Once at the payment screen, please complete the payment process in order to complete the meet registration.  * If you do not agree to the meet waivers or pay for the registration, your athlete will not be registered for the meet and events.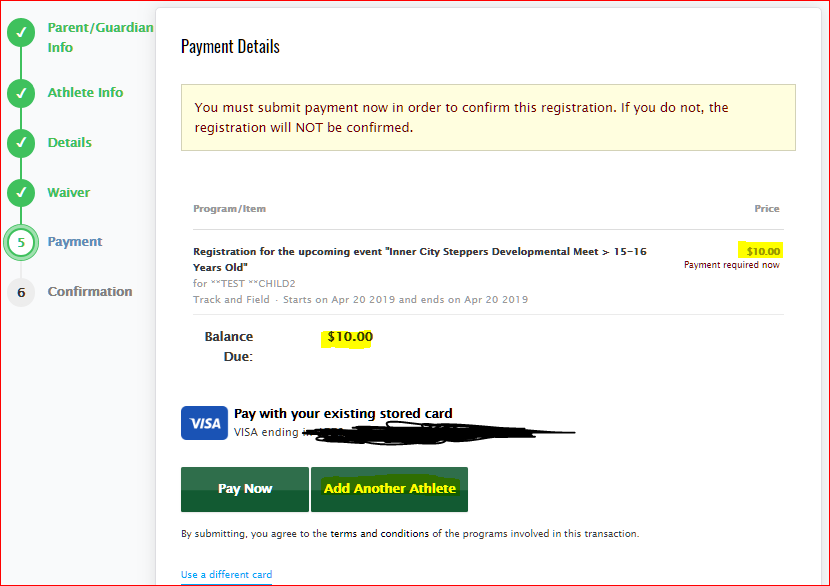 If you need to register more than one athlete you can repeat the process and pay for all of them at the end.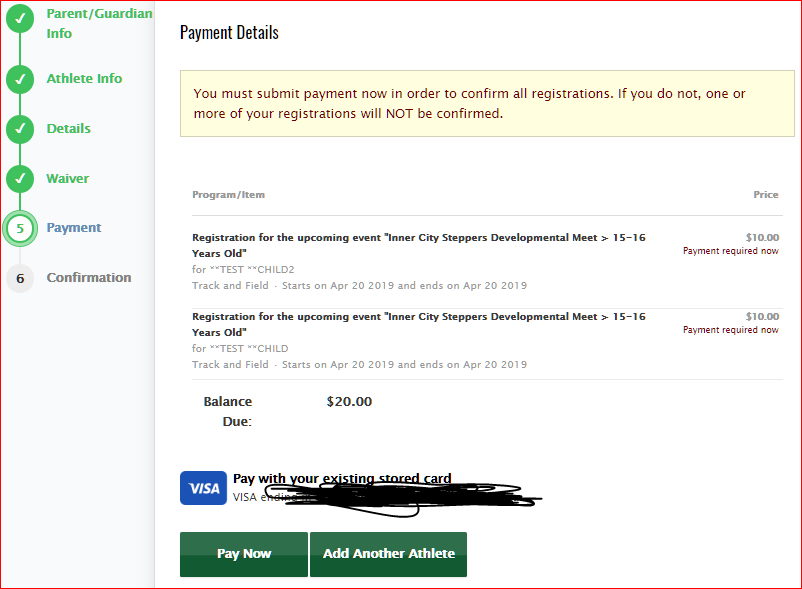 If you have any questions, please email the TIgard Track Registrar at tigardyouthtrackreg@ gmail.com
What Are Track Meet Days Like?
Track meets can be long days. It's all based on how many athletes sign up for each event, how well prepared a club with volunteers at each event and how well they run a meet.
At other club meets, especially in field events, you will generally see TYT parents lending a hand to speed up the process. If you have time and a hand to lend.. we always appreciate it.
Gates usually open at 8AM
Your athlete will typically need to get a wristband upon arriving at the track. The host club will have a list of registered kids at the gate.
TYT will do warm-ups at 8:15- if that changes we will send a email out based on the meet schedule.
For new families, the 1st meet can be a little overwhelming. If you need help while at the meet, pls ask a fellow TYT family for assistance. We were all once there as a 1st timer.
We do sit together as a club in the grandstands.
Some venues allow parents on the field, others do not. Please listen for announcements on this rule at each venue. IF they don't allow parents on the infield, please follow those rules! 
What to bring to a meet?

Cooler full of healthy snacks and drinks.

Concession stands don't cut it for our athletes

Lap blankets if the weather is chilly for parents and athletes
Extra long sleeve that you can change into for multiple races
Dry clothing- have a stack in the back of your car during track season.
Extra pair of socks if it's raining. Running in wet socks all day long is not fun.
What NOT to bring to a meet?

DOGS!!! Most facilities do not allow animals on the track or premises.
No tobacco products of any kind are allowed on school grounds
Parent/Athlete Code of Conduct?
We don't have anything written out b/c we've never had any issues with our awesome TYT parents. We don't want to create one either.. that being said we'd like for you to chat with your athletes about these guidelines too:

Be kind

Be respectful to others

Leave the space you hung out in clean

Cheer for all the hard work these kids put into their sport, not just TYT kids. All kids!

No negative comments about other athletes

Remember to tell your kids how proud you are of them on the good and the bad days. 

Never forget these are KIDS; 8-9-10-11-12-13-14-15-16 year olds having fun!

If a significant problem arises at a track meet we ask that you pls reach out immediately to Coach Woody, Coach Dorian or Ryen.
How to Resubscribe to TYT Email
Log in to the TYT website and go to "Account Settings" section.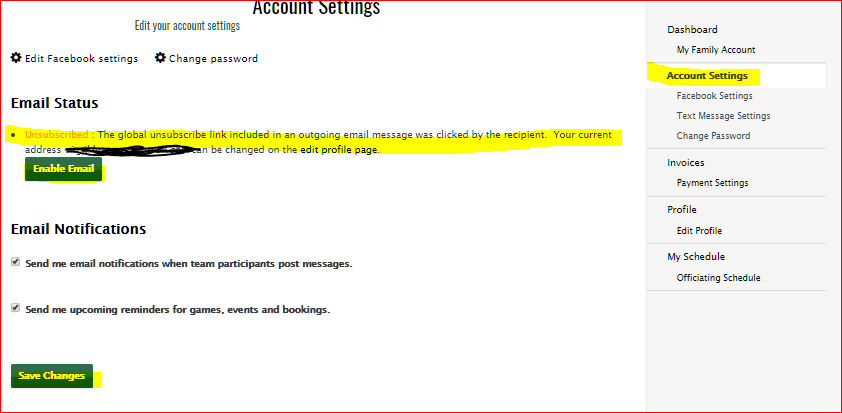 How do I Edit My Registration / Change Event Selection
1. Login to TYT website

2. Go to Dashboard and locate the registration you would like to edit
3. Click "Edit Registration Settings"

You will have to repeat steps 1-3 for all your athletes.