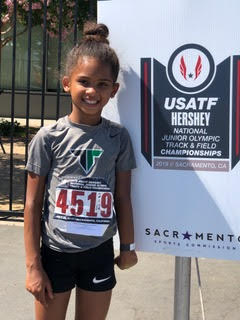 Youth Age Divisions
Youth competitions typically take place in two-year age divisions. These age divisions provide young athletes the opportunity to compete with other athletes of similar ability.
The age divisions for competition year 2019* are as follows:
Age Division     Year of Birth
8U                        2011-2012
9-10                     2009-2010
11-12                   2007-2008
13-14                   2005-2006
15-16                   2003-2004

17-18                   2001-2002
* For an official explanation of the age groups, please refer to the USATF web page found here for official age group year divisions for the 2019 season.
Updated 11/15/2018