2019 Tigard Youth Track XC Cross Country · Co-Ed
Individual Fees

Regular

$50.00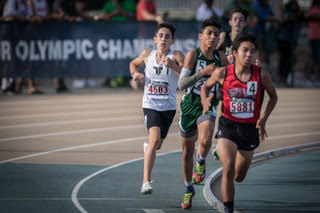 Fees: $150.00

Come join our Tigard Youth Track XC team this upcoming season.
If you are a returning athlete be sure to log into your existing account. If you are a new athlete, simply create your new account during the registration process. Thank you for your interest with Tigard Youth Track XC. We are excited to begin the 2019 Fall XC season
* If the athlete is younger than 11 by 12/31/2019, please reach out to our club registrar for an exception (tigardyouthtrackreg@gmail.com). Age is based on athletes age on 12/31/2019. Please refer to the USATF web page found here for official age group year divisions for the 2019 season.
Attention: At this time we are accepting athletes for the 2019 XC season and if you proceed with registration, your athlete will be placed on our waitlist for the the upcoming season. Your credit card will not be charged for the registration until your athlete is moved into the club from the waitlist. IF there is a change in our roster and a spot opens up for your athlete, Tigard Youth Track will reach out to you directly via email. Thank you for your interest in Tigard Youth Track.
---
New Athletes
All NEW** athletes must purchase a uniform at the end of the registration process
Distance runners will purchase a Tank and Running short
** THS athletes may use their existing uniforms
Hoody's and Sweats are optional for all athletes.
---